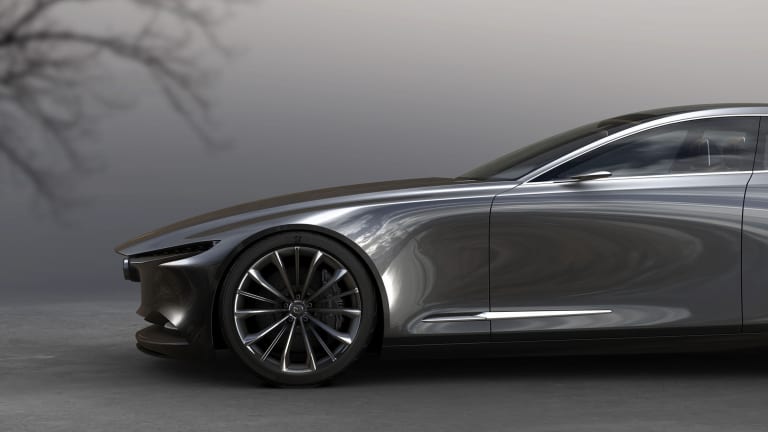 Mazda's two new concepts are two of the most beautiful car designs this year
Mazda definitely came to play at this year's Tokyo Motor Show.
The 45th annual Tokyo Motor Show is there and one brand everyone will be talking about this week is Mazda. The brand has been hitting homers left and right and for this year's show they revealed two new concepts that are some of the most beautiful car designs we've seen this year. 
First up is a four-door version of the RX Vision concept and as you can see it is a jaw-dropper of a car. Long, lean, and elegant, the Vision Coupe takes their styling to the next level and previews an incredibly exciting future for the Mazda brand. 
Another stunning design is the Kai Concept, which is a sleek hatchback that gives us a look at what we could expect with a next-generation Mazda 3. The car will utilize its SKYACTIV-X engine technology, SKYACTIV-Vehicle Architecture, and a more sophisticated evolution of the KODO design language.