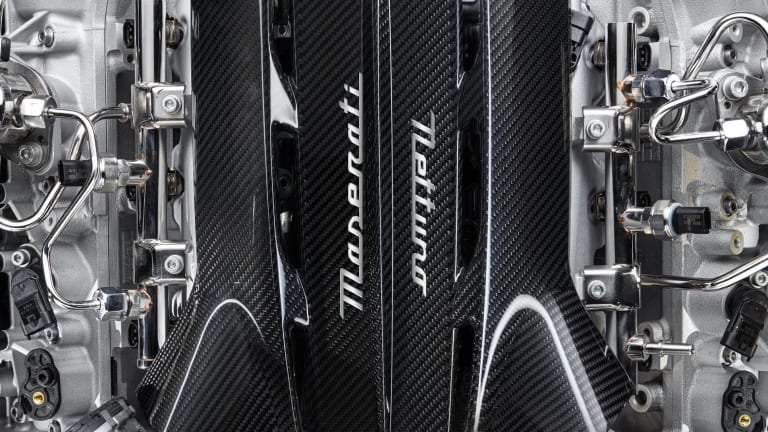 Maserati unveils the Nettuno, the V6 that will replace its Ferrari-made engines
The Nettuno is made entirely in-house at Maserati.
One of the most exclusive features in a Maserati has long been its Ferrari-sourced engines but now the company is taking all their engine development in-house. The company has announced both an electric motor, which is still under wraps and the just-announced Nettuno, an all-new twin-turbo V6 that is designed and produced entirely at their Modena facility. Designed with technology derived from Formula 1, the new 3.0L engine features a pre-chamber combustion system and will power its upcoming MC20 supercar and produces 621 hp and 538 lb-ft of torque. 
Maserati plans to offer additional details when it reveals the MC20 and additional models on September 9th.