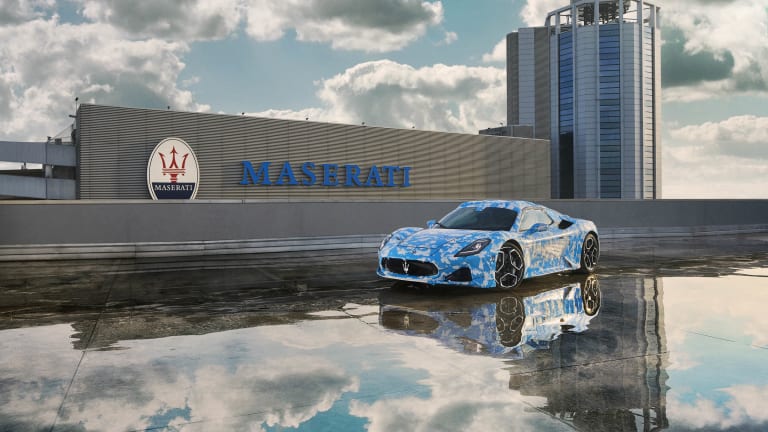 Maserati previews the upcoming MC20 convertible
The second model in the MC20 series goes roofless.
Maserati has offered up a sneak peek at the second car in the MC20 series with the upcoming MC20 convertible. While no specifics have been detailed, the new model, which is wrapped in a cloud camo livery, looks to feature a folding hardtop that helps maintain that sleek roofline from the coupe. It will also share the same racing-derived 3.0L V6 that produces 621 hp, allowing for a 0-60 time of 2.9 seconds and a top speed of 202 mph. 
---