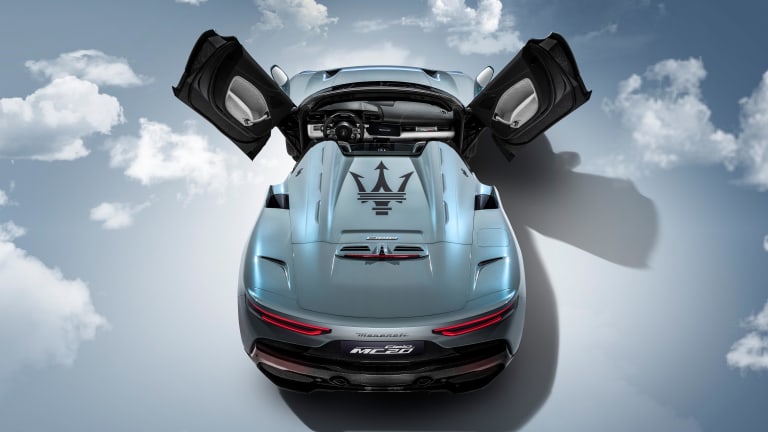 Maserati reveals its smart glass-topped MC20 Cielo
The convertible features a smart glass roof that can retract in just 12 seconds.
Maserati has unveiled the next model in the MC20 family with a convertible version that features an electrochromic glass roof. The MC20 Cielo weighs just 143 lbs more than the coupe, adding a roof mechanism with an electrochromic glass window that can go from clear to opaque with a touch of a button and can be retracted in just 12 seconds. Just like the coupe, the Cielo is powered by their V6 Nettuno engine and has an extensive list of features that include an array of Active Safety Systems, an available autonomous emergency brake, traffic sign information, a new 360-degree camera, and an optional Sonus faber audio system that boasts 12 speakers and was designed to automatically adjust its acoustics whether the roof is up or down. 
---