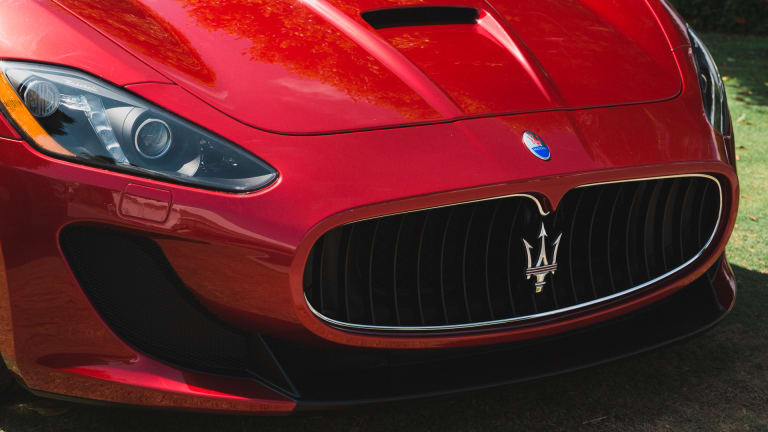 High-powered Horseplay with Maserati and La Martina
Maserati and La Martina introduce us to the "Sport of Kings."
The Italian luxury car brand, Maserati is living up to its tagline of "Luxury, sports, and style cast in exclusive cars." As part of the "sport" portion, the marque has partnered with the international sports and leisure brand, La Martina, for the Maserati Polo Tour. We spent a day with the Trident at the Santa Barbara Polo & Racquet Club to get some seat time in a GT and an introductory lesson on the sport of Polo.
The day began with a drive up the coast, unfortunately through Los Angeles traffic as we made our way to Santa Barbara in a GranTurismo Sport. As you can see, the exterior evokes elegance and style in a sporty package and those looks are complemented by a big V8 that allowed the vehicle to accelerate gracefully while letting loose with that signature exhaust note. As with all of their cars, Maserati has found a nice balance of performance and luxury with a vehicle that is also ideal as a daily driver.
Nestled between the foothills of the Santa Ynez Mountains and the Pacific Ocean is the The Santa Barbara Polo & Racquet Club, who played host for our polo experience. We were given an introduction and instructional training by Maserati Polo Team and professional polo player, Malcom Borwick.
Much like any other sport the equipment and apparel is essential to the game. La Martina has been a favorite with professional polo players with their head-to-toe kit that consists of the helmet, riding boots, and protective gear such as knee pads, elbow pads, mallet, balls, and the saddle.
Off the field, both players and fans alike can celebrate the sport with the new capsule collection of leisure apparel designed by La Martina for Maserati. The capsule collection features a post-match blazer, signature bomber jacket, and two versions of the classic polo shirt similar to the Maserati polo-match jersey.
The cap off the experience a friendly competition pitted Malcom on horse against a driver in a Maserati GranTurismo. In the first race, Malcom and pony outmatched the driver winning easily as the driver floored the pedal and spun the wheels on the grass before gaining grip allowing Malcom to cross the finish line first. 
In the second race, which had an extended finish line, it came down to a photo finish in which was determined to be a tie. Maserati and La Martina show true passion for the lifestyle surrounding the sport of kings.
For more info visit Maserati and La Martina