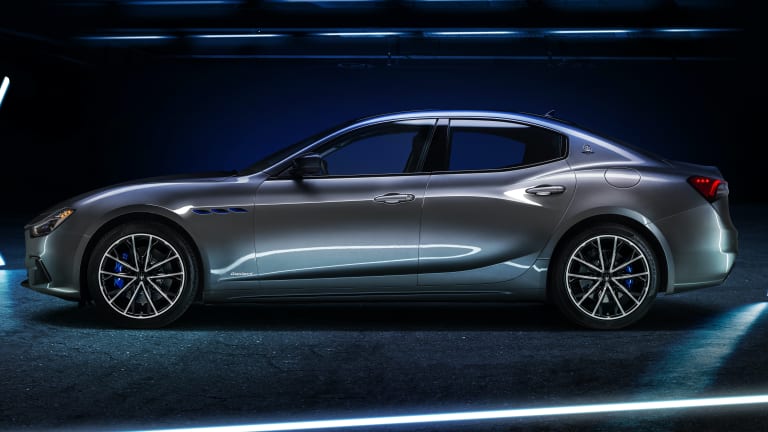 Maserati launches its first electrified model, the Ghibli Hybrid
The new model balances performance and fuel efficiency.
Maserati marks a major milestone in its history as the company launches its electrified vehicle, the Ghibli Hybrid. The car uses a mild hybrid solution that is built around a four-cylinder powertrain with a 48V alternator and a electric supercharger. This allows for an output of 330 hp and 331 lb-ft of torque, allowing for a 0-62 time of 5.7 seconds and a top speed of 158 mph. The company also differentiated the design of the car with blue accents on the side air ducts, brake calipers, and the thunderbolt on the rear pillar's Trident badge. Inside, the cabin is also accented with blue Tridents and the infotainment system gets upgraded with the latest version of Maserati Connect, which features a 10.1" display and an Android Auto system.