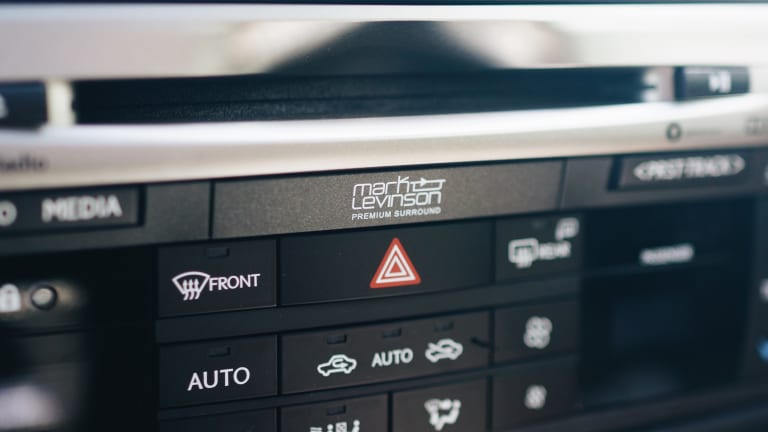 Fancy yourself an audio purist? You might want a Lexus
Lexus has been pushing hi-fi in cars for over a decade.
Luxury auto manufacturers have been paying more attention to its audio systems in the last few years, but you might be surprised to know that Lexus has been pushing hi-fi in cars for over a decade with their exclusive audio partner, Mark Levinson. We recently got a thorough tour of their audio systems and if you call yourself an audiophile, you might want to look into a Lexus for your next car. 
If you're an audiophile, you should be familiar with the company's ultra high-end home audio components, each of which can easily cost as much as a Lexus. They've that expertise in home audio and specially formulated the perfect sound signature for Lexus cabins.
Mark Levinson's audio systems are available in almost every Lexus vehicle, but they don't just throw a system in the car and call it a day. The company's engineers tailor each system with a sound stage that is specific to each car, whether that be the available Reference Surround Sound System in the flagship LC 500 coupe or the optional 835-watt system in the entry level IS. 
The company has placed a lot of focus on audio quality and the aim is to bring big, reference-level audio to the car without having to manually adjust the audio settings to get the perfect sound. The engineers have carefully thought out these systems and have ensured you get the best audio quality possible, no matter what your music source is.
The systems utilize Clari-Fi, a technology from their parent company, Harman, which can take audio of varying bitrates and instantly enhance the sound quality. Not only that, they've designed the system to put every passenger in the sweet spot and you'll be able crank up your music at loud volumes with very low distortion levels. 
Their latest system is one of their best yet, the above mentioned 915-watt Mark Levinson Reference Surround Sound Audio System has 13 speakers and an 11-channel Class-D amplifier, which is the ideal pairing for a grand tourer of this caliber. And if you're buying one of Lexus's best cars, you're definitely going to want their best sound system.