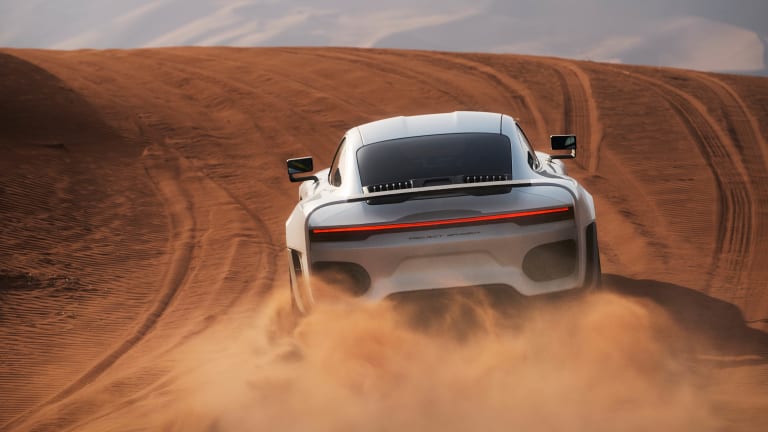 Marc Philipp Gemballa debuts his adventure-ready supercar
The son of Uwe Gemballa launches his new company.
The son of Uwe Gemballa has set out on his own to start an all-new project with the launch of the Marc Philipp Gemballa Marsien. Built to be the ultimate supercar for on and off-road use, the Marisen features a full carbon fiber body wrapped around a powertrain developed in collaboration with Ruf. The six-cylinder boxer engine produces 750 hp and 685 lb-ft of torque and it can be fitted with a second stage power upgrade that boosts output to 830 hp with VTG turbochargers and revised ECU mapping. 
It also features an all-new double-wishbone suspension system that was developed with KW automotive, a fully customized titanium exhaust system by Akrapovič, forged aluminum center-locking wheels with Michelin UHP tires, and a custom taillight with the latest in LED technology from GERG Lighthouse. The interior of the car is also fully customized with full leather or Alcantara, a Carrera GT-inspired carbon fiber center console, and a full swath of carbon fiber trim elements. 
---