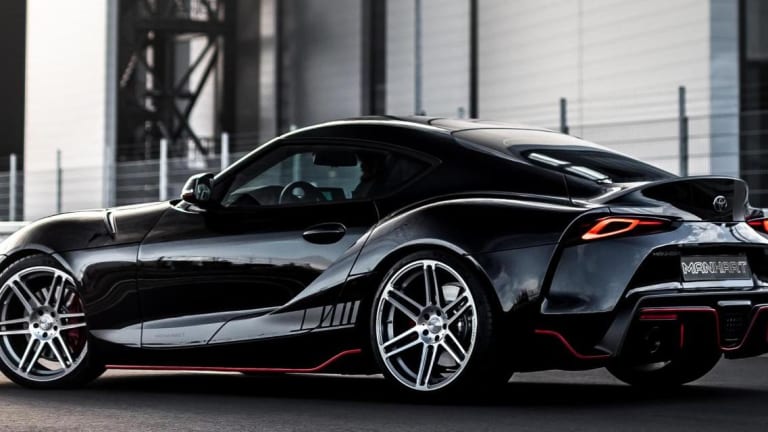 Manhart squeezes even more power out of the Toyota GR Supra
The company's tweaks bring the new Supra's output to 450 hp.
Applying its BMW-tuning expertise to the Z4-based underpinnings of the new GR Supra, Manhart was able to get even more power out of Toyota's flagship sports car. As the name implies, the GR 450 gets 450 hp out of the 3.0L inline-six via an MHtronik powerbox, an ECU remap, and a stainless steel rear silencer with valve control. This is also accompanied by an updated suspension with lowering springs by H&R or a KW Variant 3-coilover suspension. Other features include vinyl exterior graphics, optional carbon fiber exhaust pipe tips, and Manhart Concave One wheels with a diamond polished finish.