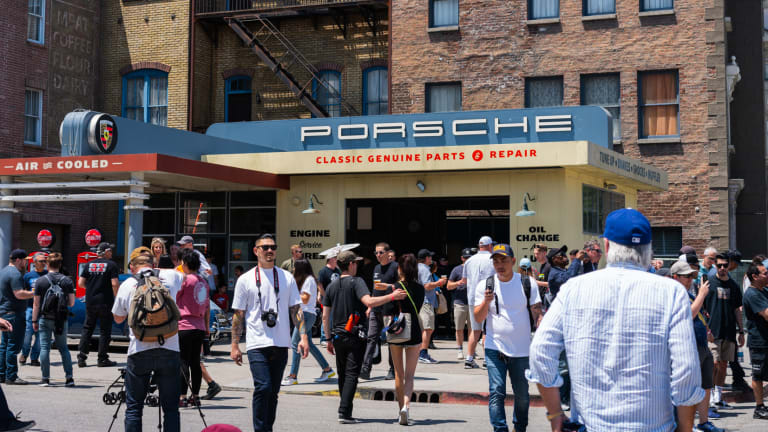 Luftgekühlt 6 gathered thousands of Porsche fans for their biggest event to date
The sixth edition of the classic Porsche gathering was definitely one for the books.
You didn't have to be a Porschefile to enjoy the sights at the sixth edition of Luftgekühlt in Los Angeles. What was once a small gathering of Porsche enthusiasts has now exploded into a massive cultural event with tickets so coveted that they sold out in less than a day. Founders Howie Idelson, Patrick Long, and Jeff Zwart have a knack for picking some incredible locations to showcase Porsche's beloved air-cooled creations and this year they truly outdid themselves. 
The trio chose the world-renowned Universal Studios Backlot, the historic home of some of cinema and television's most famous productions. From 959s to Le Mans winners to the 914, the classics were out in full force, creating a car show that was unlike anything you've ever seen before. As you can imagine, crowds flocked to locations such as Courthouse Square to not only take in the cars, but to also enjoy a rare opportunity to experience some of those famous sets. Where Luftgekühlt goes from here is anybody's guess, but with interest in classic Porsche growing every year, we imagine the show will just keep getting bigger and bigger and bigger. And Who knows? Maybe they'll even get the entire park to themselves next year.