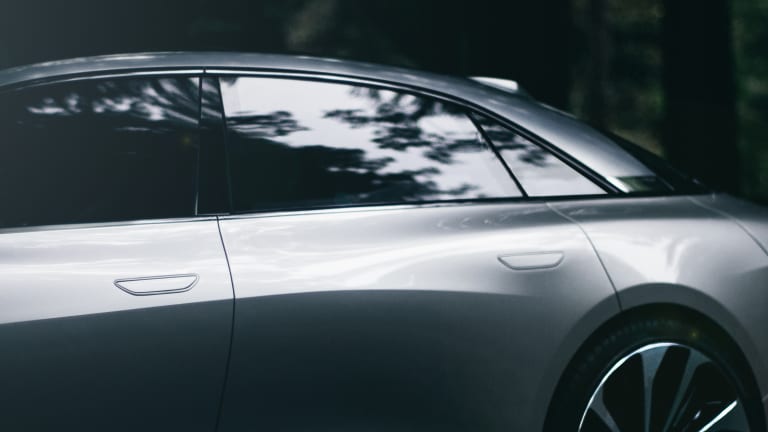 Lucid Motors debuts its new luxury sedan into the electric car market
The new company is claiming 1,000 hp and 400 miles of range.
There's a new player in the electric car segment and they've made some big claims that 'll put a big dent in Tesla's armor if true. Lucid Motors has announced the "Air", a new luxury sedan that is said to boast 1,000 hp and up to 400 miles of range.
The car will be a showcase of innovative features such as ultra-efficient LED lamps that use micro-lenses that mimic insect eyes and battery chemistry technology that can better withstand repeated recharging via fast charging systems. 
Luxury has also been a major focus with a spacious interior that allows for the room of a large luxury sedan inside a mid-size car. This means rear executive-style seating with 55 degrees of recline and a specially tuned audio experience that boasts 29 speakers with noise cancelling tech to give you the best sound possible without the interference of outside noise.
The company is currently taking refundable pre-orders at $2,500 for standard production models and $25,000 for the 1 of 255 launch models that will tout a variety of options as well as features exclusive to the launch edition.