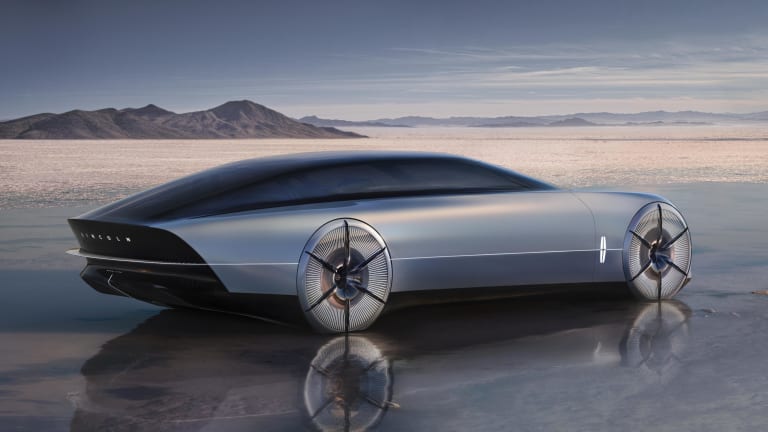 Lincoln continues its 100th anniversary celebrations with the Model L100
The vehicle imagines the future of Lincoln luxury.
Lincoln's celebrations for its 100th anniversary continue with a hommage to their first-ever luxury vehicle, the 1922 Model L. Looking to a future of autonomous mobility, the Model L100 takes the brand's design principles of "Quiet Flight" into the next generation with a technology-driven concept that focuses on sanctuary and a personalized drive experience. The Model L100 revisits the idea of the massive Lincolns of old but makes the most out of that real estate with features like reverse hinge doors for easier entry and a lounge-like interior with recycled suede fabric, ambient lighting, and a digital floor. 
---