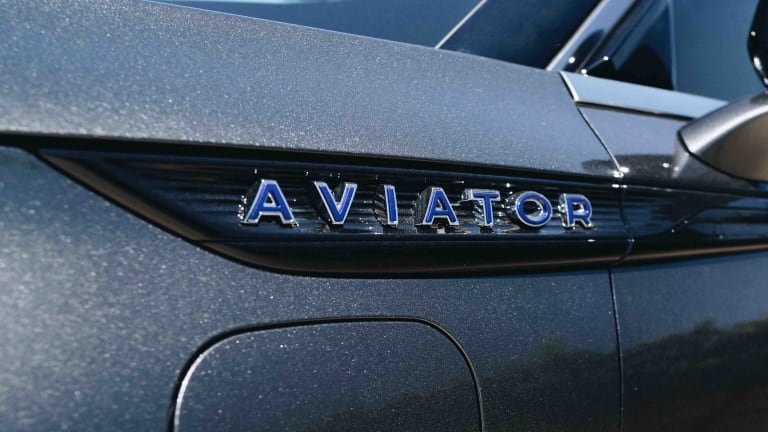 The Lincoln Aviator perfects the recipe for an American luxury automobile
The new Aviator proves that American automotive luxury is in good hands.
Lincoln got a lot of things right with the Navigator but its sheer size created an appetite for something slightly smaller yet still firmly positioned in the full size segment. Enter the all-new Lincoln Aviator, a big and brawny luxury SUV that goes right up against models like the Audi Q7 and the Volvo XC90. The Aviator builds on the performance and refinement of its larger sibling and while you would expect those ideas to be condensed, Lincoln takes these ideas further and wraps it in an exterior that is anything but a mini Navigator. 
The exterior surfacing is both sharp and contoured creating a visual identity all its own and it arrives with an elegant yet imposing presence you would want from a Lincoln automobile. A bit of theater is performed with the "Lincoln Embrace," which has become a signature detail of the brand with its exterior lighting slowly reaching full illumination as you approach the vehicle. All these details come together to create a more modern look for the brand that not only feels fresh but is also unmistakably Lincoln. 
Packed away under the hood is some serious muscle. Two options are available: a Reserve model with a twin-turbo 3.0L V6 that produces 400 hp and 415 lb-ft of torque and a Grand Touring model that pairs that V6 to an electric motor boosting its output to 494 hp and a massive 630 lb-ft of torque. RWD is equipped standard on the base model and AWD is available throughout the range and is standard on the Grand Touring trim. Though the power is immense, what happens when you hit the pedal is what we imagine the company is trying to push with their "Quiet Flight" mantra. 
Though things move along quite quickly, the experience is not that of a rocket ship on four wheels, but more along the lines of a powerful yacht and that yacht-like feeling extends to the interior. The spacious, 6/7-seat cabin is both luxurious and practical with split PowerFold third-row seating that can seat two people and can be folded flat at the touch of a button to increase storage capacity. At the front, Perfect Position seats can be optioned to offer a high-level of customization with 30 ways to adjust the comfort and ergonomics of the seats and you've got your own built-in masseuse ready to go with their Active Motion feature. 
As for technology, there's plenty to list. From a suite of driver assistance technologies to an adaptive suspension system that can use the camera to read the conditions and prepare the suspension accordingly, the Aviator isn't lacking when it comes to tech-driven bells and whistles. You've also got an available 28-speaker Revel Ultimate 3D Audio system for the hi-fi crowd and a Phone As A Key feature that lets you replace your key fob with your smartphone. 
It looks like Lincoln has certainly found their rhythm in their automotive offerings and what they've delivered in the Aviator is the perfect recipe for an American luxury car. It's got the looks, the size, the technology, the comfort, and the performance. And it's an incredibly compelling option in a saturated category, where it can be pretty difficult to stand out in the crowd. American luxury is back in full force and it's wearing a Lincoln badge. 
From $51,100, lincoln.com