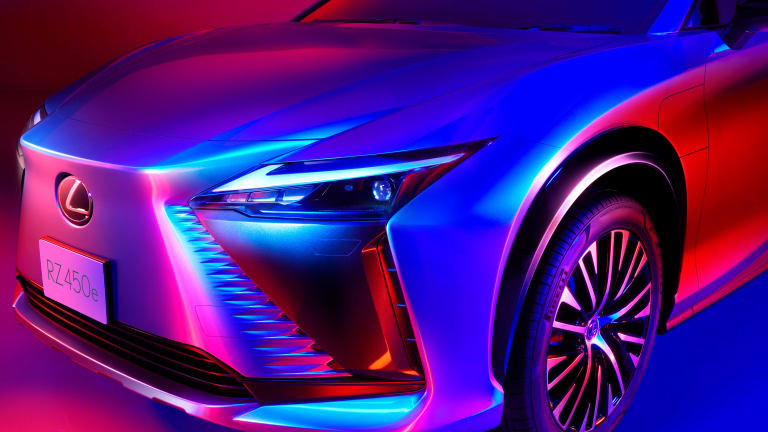 Lexus brings a better look at its first dedicated EV
The car's design is an evolution of the styling seen in the popular RX.
Lexus is getting ready to launch its first dedicated EV and it looks like its taking a few pages from the RX's playbook. The crossover is very similar to the design of the RX, evolving the styling to complement its all-electric powertrain. While the overall design is similar, the biggest exterior changes come to the front end and rear. The front of the car updates the spindle grille for a more modern design and the rear switches it up with a new taillight design and the Lexus' updating branding. Not much is known about performance or range but the crossover is expected to ride on the e-TNGA platform, which has a range of up to 250 miles. 
---