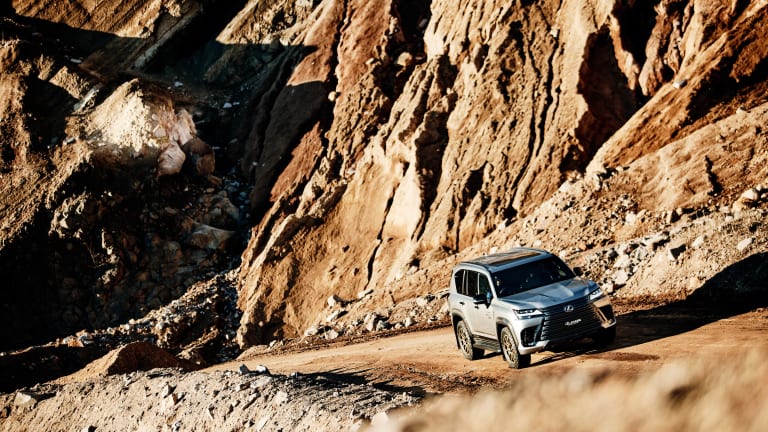 Lexus unveils an "OFFROAD" version of the LX 600 in collaboration with JAOS
The luxurious behemoth gets a rugged overhaul.
Lexus is building on the off-road capability of its new LX 600 with the help of JAOS, who has created a new kit of the full-size luxury SUV. The "OFFROAD" version gets a fully customized kit that includes a front and rear skid protect and fenders, all of which are made out of CFRP. They've also equipped the SUV with 20-inch wheels with a titanium gold finish, Toyo Open Country tires, a mud guard, door handle protectors, and a tail cutter. 
---