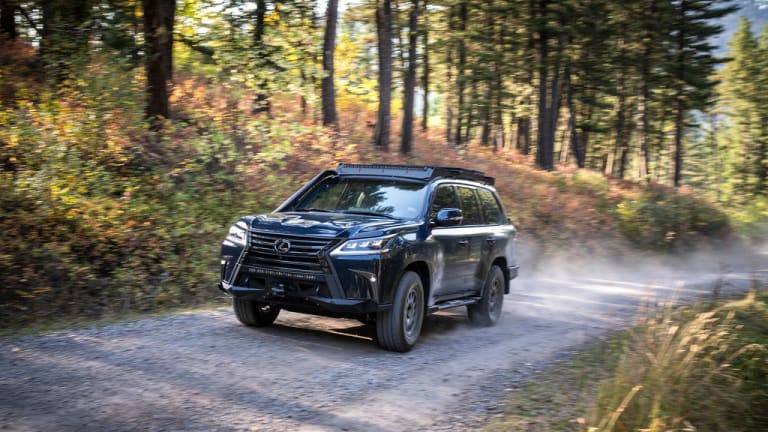 Lexus and Expedition Overland turn the LX 570 into a 550 hp adventuremobile
A capable combo of luxury and off-road performance.
Lexus and Expedition Overland have taken the flagship LX 570 luxury SUV and turned it into a trail-hungry, off-roading machine that's ready for any adventure. Called the J201 Concept, the brawny SUV has been enhanced with an extensive array of upgrades that start with a Magnuson Supercharger that boosts the performance of the 5.7L V8 with 550 hp and 550 lb-ft of torque. It also features performance-focused differentials, a Prinsu Design roof rack system, CBI Offroad rear bumpers, a Goose Gear drawer, an Icon Vehicles Dynamics suspension, a TJM Airtec snorkel, a RIGID Industries Light Bar, EVO Corse DakarZero wheels, and much more.