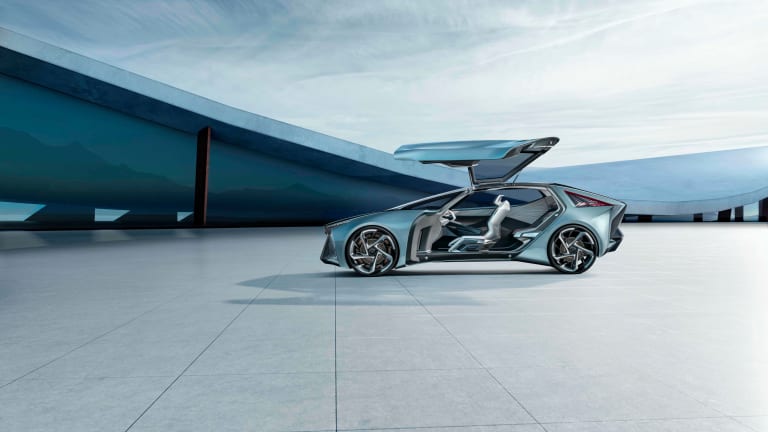 Lexus previews its electric future with the LF-30 concept
The car previews what Lexus EVs could look like in 2030.
Lexus is showing off a bold new design direction that previews what their electric lineup could look like in 2030. The "Lexus Electrified" vision takes the brand's design language and translates it into an ultra-futuristic crossover with massive gullwing doors, a sharp, aerodynamic silhouette, and a focus on technologies such as autonomous driving. Some of the most interesting details are in the seats of the car, which feature what they're calling artificial muscle technology that molds to a passenger while a next-generation Mark Levinson audio system puts speakers into the headrests for a specially tuned acoustic environment for each individual passenger. For an extra level of privacy, the windows can fully disappear with adjustable opacity. Another interesting feature is their 'Lexus Airporter' drone-technology that deploys a drone to do things like transfer luggage to the car a. In-wheel electric motors will offer sports car-like performance allowing the LF-30 to get from 0-62 in 3.8 seconds and an overall output of over 500 hp. 
Though the LF-30 is a concept, the company plans to realize its electrification plans this year with the reveal of the company's first all-electric vehicle this November.