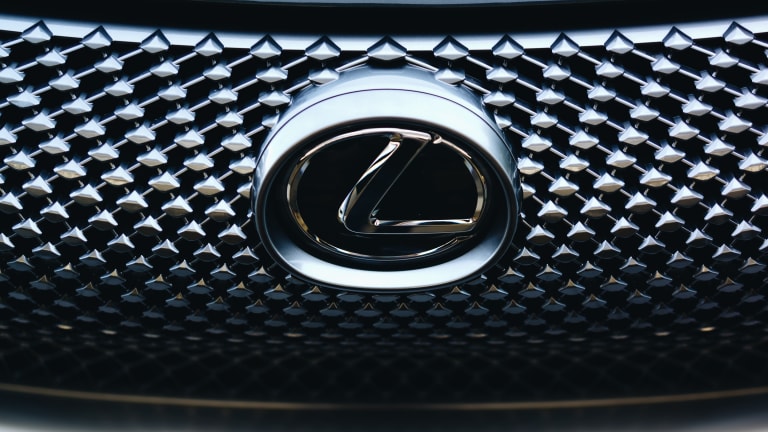 We take an exclusive look at the Lexus LC500
The luxury automaker brings its concept to life.
It's pretty rare in the car industry when a production model stays true to its concept. When it does happen it tends to be quite a special moment in automotive design. Just think of the original Mercedes CLS or the 2006 Camaro Concept. Lexus has one of their very own that's coming to market and it signals a new era for the brand and you might never think of Lexus the same way again. 
Based off of the LF-LC Concept, the LC500 doesn't just stay true to the original design, some will say the final product looks even better. A proper 2+2, the coupe is athletic and downright sexy and is one hell of a statement for the brand: 
               "The LC 500 has been an important product for Lexus and me personally," said Akio Toyoda, Chief Branding Officer and Master Driver for Lexus. "A few years ago, we decided to guide the future of the brand with products that had more passion and distinction in the luxury market. This flagship luxury coupe's proportions, stunning design and performance make a strong statement about our brand's emotional direction and will grow the Lexus luxury appeal globally."            
The lines of the car are powerful with its dynamic, sloped roofline and a sharp overall silhouette that flows down toward that bold spindle grille that debuts their new 3D mesh design. One show-stopping detail are the rear lights with a "sequential L motif" that has this infinite mirror effect that is unlike anything you've ever seen on a car before. 
It's also the first car in the lineup to use their rear-wheel drive platform, which should match quite nicely with the LC500's 5.0L, 467-hp V8 that can get the coupe from 0-60 in 4.5 seconds. The most exciting part about this is what they could possibly have in store for an F Performance model. Whether or not that happens, these are exciting times for Lexus and if this car is any indication of the future, then the Europeans have a whole lot to be worried about.
So Lexus, when and where can we pick up the keys?