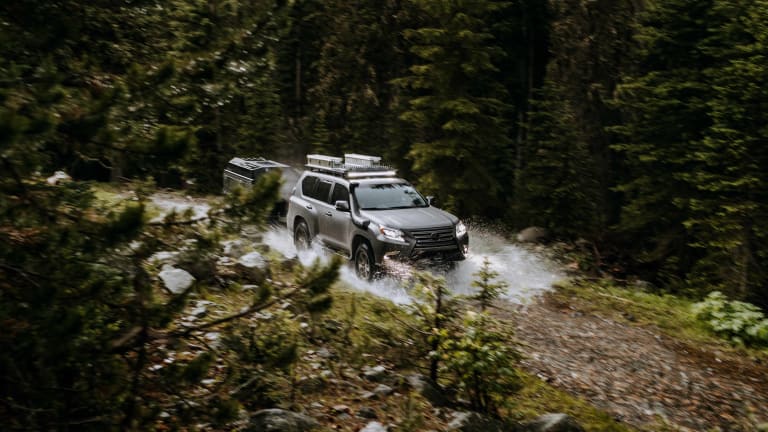 Lexus turns the GX into an off-roading trail machine
The SUV shows off its rugged side.
The Lexus GX is being transformed from its life of a luxurious family hauler into a heavy-duty off-roader with a new concept called the GXOR. The concept is overhauled with a wide selection of off-road upgrades such as an Overland Solar 160-watt panel, an EEZI-AWN K9 Roof Rack, a Safari Snorkel, Alu-Box Storage Cases, Matrax Recovery Boards, a Rigid 50" LED light bar, a CBI custom stealth bumper with a hidden Warn 9.5 XPS Winch, Lexus F Sport wheels with General Tire Grabber X3 Tires, a Patriot Campers X1H Trailer and much much more. 
Though the GXOR is a one-off concept, many of these features are off the shelf components that are ready to be fitted to any GX.