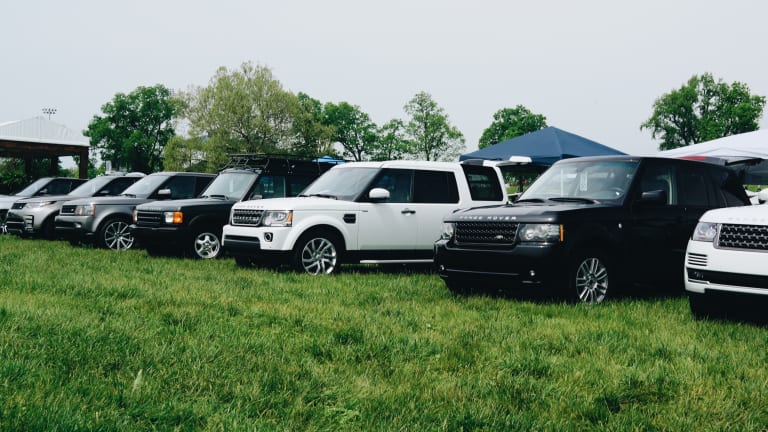 The art of the Land Rover tailgate
We head to the Kentucky Three Day Event to see how it's done.
Amongst the sprawling green hills of Lexington, Kentucky lies one of the most incredible displays of all things equine, the Kentucky Horse Park. The location is host to many equestrian competitions, but none are as big as what's called "The Best Weekend All Year", the Rolex Kentucky Three Day Event. 
The four-star eventing competition is right there amongst the biggest in the world, alongside the likes of the World Equestrian Games and even the Olympics. The event focuses on three competitions: Dressage, cross-country, and show-jumping. Land Rover, one of the event's biggest sponsors, has also become a major part of the weekend, not only as a sponsor, but as a gathering place for some of their most dedicated customers. 
Amongst the 30,000+ attendees who made their way to the park during the cross-country day, Land Rovers of every type went head to head in an annual Tailgate Challenge. This year was the sixth annual challenge and everything from classic Discos to Range Rovers lined up to show off their spreads.
As you would imagine, a Land Rover tailgate takes it more than a few notches further than the usual chips and salsa. First off, owners post up right in the middle of all the cross-country action with their tailgate benches laid out and tastefully decorated to the highest degree. 
The setups were well-stocked and well-appointed with all the appropriate accoutrements and more than enough wine and h'orderves to last the entire three day event. As for the winner, it was all about catering and presentation with Kentucky native, Samantha Will-Baccari's Range Rover (above) taking the victory with an immaculate tailgate.
For more info on the Rolex Three Day Event visit rk3de.org