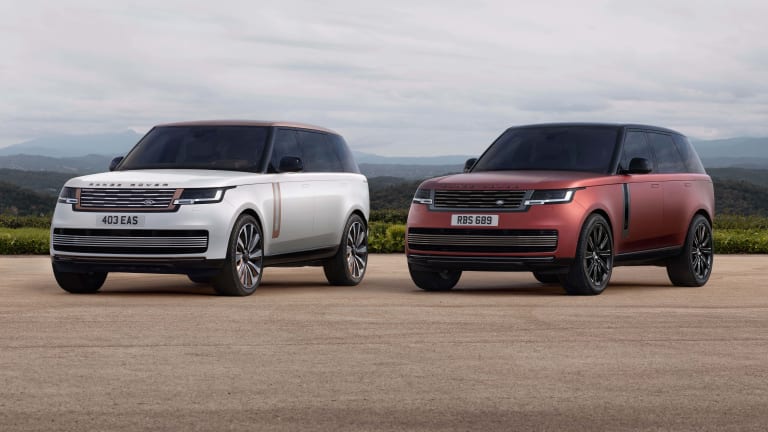 Land Rover details the new materials and options available in the upcoming Range Rove SV
Over 1.6 million different configurations are possible with the new SV.
The new Range Rover is going to be their most customizable model yet and this week they've offered a better look on what's possible with their new flagship luxury SUV. The company estimates that the new Range Rover can be configured in more than 1.6 million ways, allowing for builds that are truly bespoke. The SV will make use of watch-grade ceramics, which can be found on the new SV roundel and interior accents. 
These ceramic elements begin their life as a raw material, which is injection molded into its specific shape and is then sintered at over 2,700 degrees Fahrenheit. Precision grinders then bring an even surface and then the ceramic is then diamond polished or sandblasted to a polished or satin finish. This entire process requires ten weeks of work and a final inspection by hand. 
Going further into the interior, Land Rover has a number of material and trim options available such as moasic marquetry made out of FSC-certified wenge wood, semi-aniline leathers, sustainable Ultrafabrics, metal-plated exterior trim accents, seven different wheel options, an extended range of SV Bespoke-exclusive paint options, and a Match to Sample paint service that can recreate any exterior color. 
---