Paul Smith teams up with Land Rover for a one of a kind Defender
A colorful Defender from the famed and eccentric British designer.
Land Rover's Special Vehicle Operations team has been working with designer and Defender fan, Paul Smith, on a unique and colorful interpretation of the iconic British workhorse. If you know anything about Smith's work, then you know this Defender is going to be hard to miss. The car features a total of 27 different colors on the exterior panels, all of which carefully selected by Smith.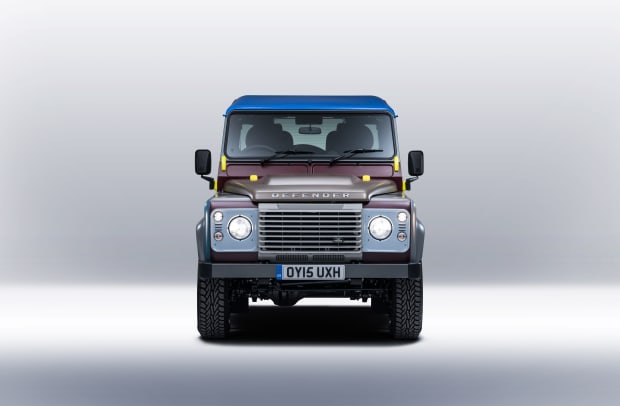 No bespoke design would be complete with a proper overhaul of the interior. Smith and Land Rover made sure the interior was luxuriously appointed with leather and Maharam fabric seats and unique touches and details you would only expect from Paul Smith can be found throughout the interior and exterior of the car. 
More info at paulsmith.co.uk.