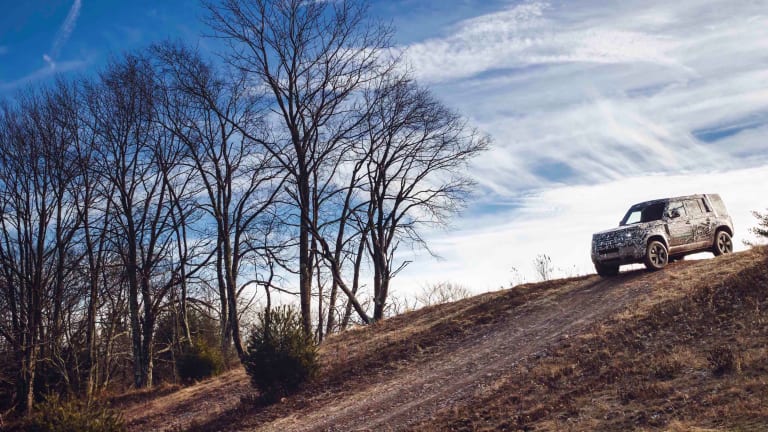 Land Rover officially announces that the Defender will return to America in 2020
The new Defender will be fully revealed in 2019.
Everyone knows that the new Defender is coming, but today, Land Rover North America has officially announced that the coveted nameplate will be on sale in both the US and Canada in 2020. The company has released a deluge of photos of the new Defender in camo and recently, a handful of prototypes have made their way to the North American shores to undergo further testing across an array of weather conditions and rugged terrains. 
From what we're seeing in the photos, the new design translates the squared-off styling into the current Land Rover design language. The shape is definitely still boxy, but much more modern in its silhouette. The car will have a full range of driver assistance and connectivity technologies and the design will be revealed sometime next year. 
Look for the new Defender to hit dealers in 2020.