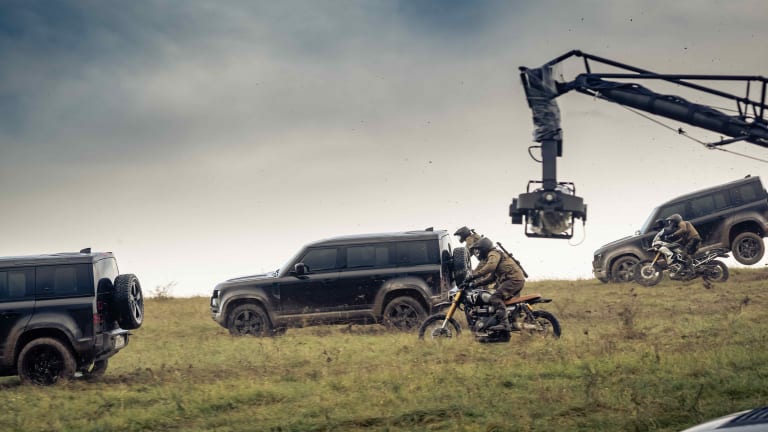 Land Rover shows off the new Defender's all-terrain capabilities in its new TV spot
The new spot offers a behind the scenes look at the Defender's stunts in No Time to Die.
Land Rover is going all out with the debut of the new Defender and if you don't already know, it's looking like the iconic SUV will be having one hell of a chase scene our favorite super spy. To show off the all-terrain capability of the next-generation Defender, Land Rover and MGM have given the world a peek behind the scenes of a stunt rehearsal involving an army of 110s and it is a stunning display of the SUV's off-road prowess. 
The new Defender hits showrooms this Summer.