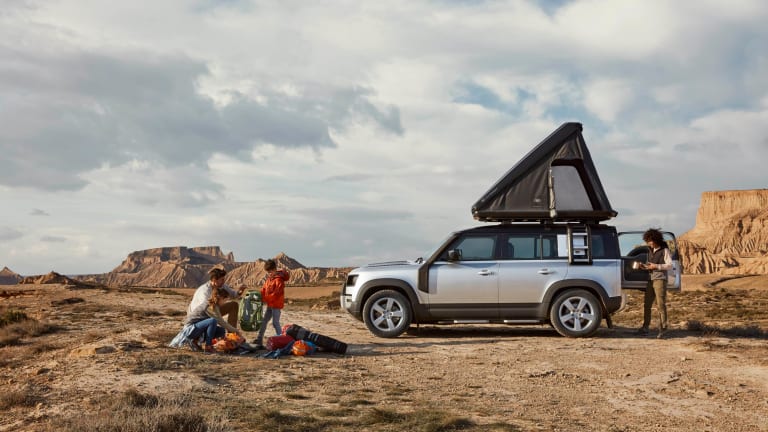 Land Rover and Autohome turn the new Defender into an all-terrain social distancing machine
The bespoke tent is designed for the new 110.
Land Rover offers over a hundred accessories for the new Defender but we have a feeling their latest addition to the range is going to be quite popular. The company has teamed up with Autohome to create a custom roof tent for the 110 that can be easily opened in seconds with just one hand. The tent can sleep two adults and features a full-size luxury mattress, pillows, an LED light, a rear canopy, and an aluminum ladder. When it's not in use, the tent is protected by a lightweight fiberglass shell and its shape is designed to ensure stability and aerodynamic efficiency. 
€3,081 (aprox.$3,464), landrover.com