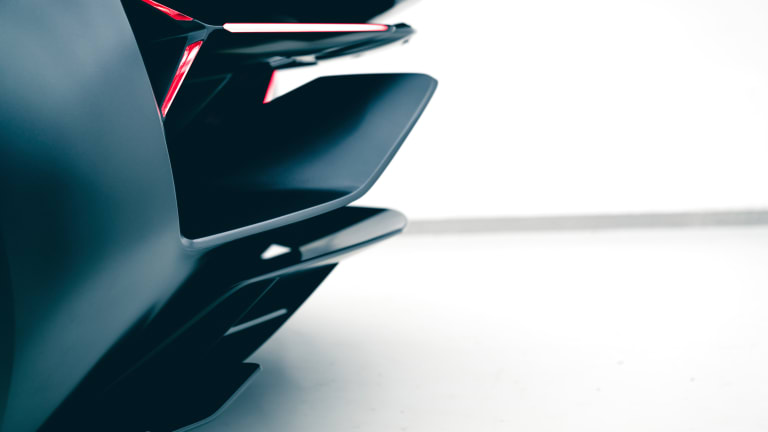 Lamborghini and MIT's Terzo Millennio envisions the hypercar company electric-powered future
The design conceptualizes a Lamborghini of tomorrow.
High-end car companies have always been on the bleeding edge of engine development and it's inevitable that brands like Lamborghini are going to have to make the jump to electric-powered cars in the near future. So what would a Lamborghini of tomorrow look like? The Italian hypercar company has teamed up with MIT to create the Terzo Millennio, a concept that showcases a radical new design and the use of supercapacitors over traditional batteries to help deliver the power expected out of a Lamborghini. 
Supporting that supercapacitor technology are new developments in carbon fiber technology such as the ability to monitor the material and repair itself using healing chemistries to help reduces cracks in the structure. The concept features a four-wheel-drive system with electric motors in all the wheels, which allows for designers to focus even more on aerodynamics.