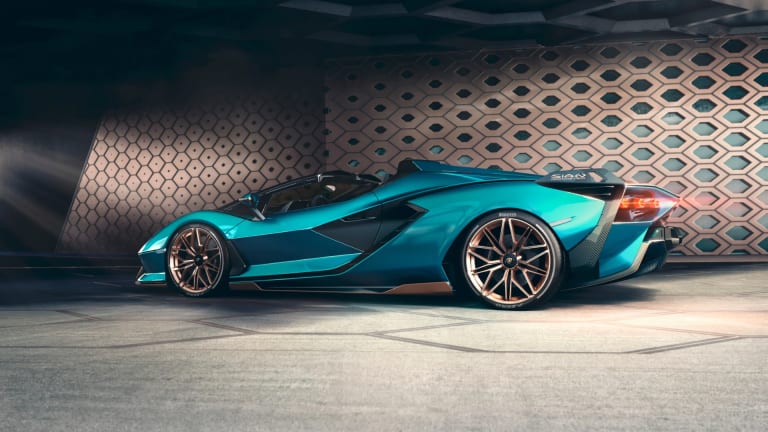 Lamborghini debuts a new roadster version of its Sián hypercar
The company's 819 hp blowdryer is already sold out.
Lamborghini's most powerful car is losing its roof with a new roadster variant of the Sián. The Sián Roadster offers up a front seat to the company's most extreme expression of the Lamborghini experience with its 819 hp V12 that features a hybrid system with  supercapacitor technology that is said to be ten times more powerful that a traditional lithium-ion battery. This translates to a 0-62 time of 2.9 seconds and a top speed of over 217 mph. The Roadster maintains all the aggressive lines of the coupe, which is boldly emphasized in the Blu Uranus seen above. Also seen in this spec are white and Blu Glauco details, aluminum elements in Oro Electrum, a styling detail made possible through 3D printing. 
The Sián Roadster is being produced as a limited edition with 19 units that are already sold out.