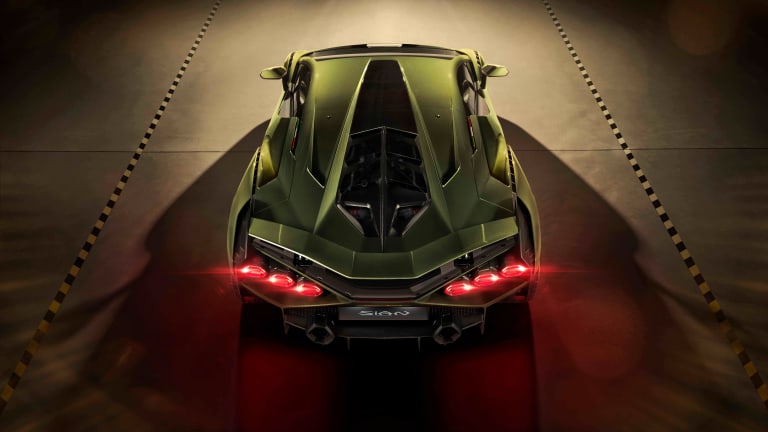 Lamborghini reveals its hybrid hypercar, the Sián
The Sián is the company's first electrified model.
Lamborghini has just debuted its most powerful model ever, the already sold-out Sián. The Sián will be the first electrified Lamborghini with a unique hybrid system that uses a 48V e-motor that produces 34 hp that helps enhance responsiveness and performance while also enhancing the car's practicality by supporting slower maneuvers such as reversing and parking with electric power alone. 
At the heart of the hybrid system is a powerful supercapacitor that joins the V12 to deliver a total of 819 hp. This allows for a 0-62 time of under 2.8 seconds and a top speed in excess of 217 mph. Its unique regenerative braking system was developed from the ground up by Lamborghini to ensure the batteries are always fully charged when braking giving drivers an instant boost of power.
The design of the Sián is inspired by what is arguably the most iconic Lamborghini of all time, the Countach. From the signature Gandini line to the hexagonal design elements, there is no denying the hypercar's heritage, which is undeniably Lamborghini but is also very much a Lamborghini of the future. 
A limited run of 63 Siáns will be produced, a number that celebrations the birth year of Automobili Lamborghini.