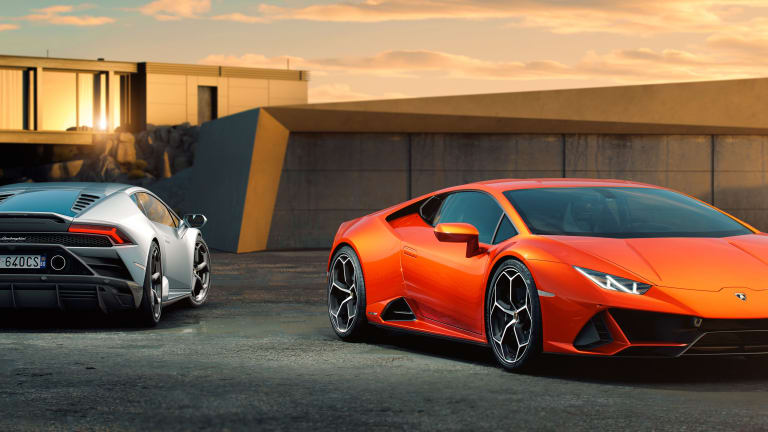 The Lamborghini Huracán EVO lands with new aero upgrades and Performante-level power
The new model aims to raise the bar in driving dynamics.
Lamborghini has revealed the next evolution of the V10-powered Huracán with the all-new EVO. The supercar is powered by the same 5.2L engine from the Performante and will boast 640 hp, which will get it from 0-62 in 2.9 seconds and will reach a top speed of over 201 mph. It will also be equipped with titanium intake valves, an improved lightweight exhaust system, and enhanced agility and responsiveness through a series of performance technology upgrades. 
The design has also been further refined with a variety of aerodynamic upgrades that include a new front bumper, new side air intakes, a new sports exhaust system, an integrated, slotted spoiler, and an updated underbody. Lamborghini says these upgrades bring five times more downforce and aerodynamic efficiency over the original Huracán. 
Lamborghini aims to have the Huracán EVO at dealers this Spring in the UK, US, China, and Japan. 
$261,274, lamborghini.com