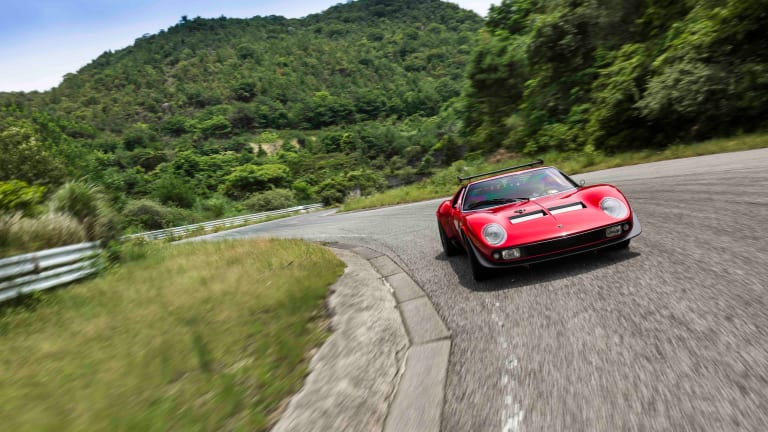 Lamborghini's Polo Storico reveals their latest jaw-dropper, a beautifully restored Miura SVR
One of the most famous Miuras ever built.
Lamborghini's restoration arm, Polo Storico, has unveiled one of its most stunning restorations to date, a Miura SVR. Seen as one of the most famous Miuras ever, the SVR, which is an evolutionary update to the Lamborghini Jota. This specific chassis #3781 SVR had several owners and eventually ended up in Japan where it served as the inspiration for the "Circuit Wolf" comic book series and the coveted Kyosho 1:18 scale model. The car underwent a very thorough 19-month restoration and has been kept mostly original except for the addition of 4-point safety belts, more supportive seating, and a removable roll bar.