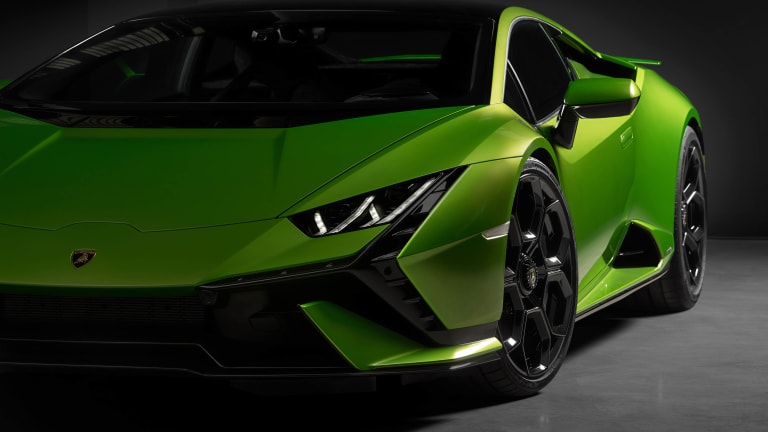 Lamborghini reveals the Huracán Tecnica
The new model aims to strike the perfect balance between street and track performance.
Lamborghini has introduced a new version of the Huracán and they've designed it specifically to create the perfect balance of a road-going supercar and a track car. Powered by a naturally-aspirated 5.2L V10, the Huracán Tecnica feature a rear-wheel-drive setup with rear-wheel steering, enhanced aerodynamics, and a recalibrated LDVI system to enhance and monitor the car's driving dynamics. 0-62 happens in just 3.2 seconds and it can hit a top speed of 201 mph. 
The car's aerodynamic enhancements not only give the Huracán a fresh new look but also increases downforce by 35% and reduces the drag by 20% when compared to the Huracán EVO. It also features new brake cooling management that takes its learnings from the track to enable improved braking in both street and racing scenarios. Inside, the Tecnica features a new and exclusive HMI interface, CarPlay/Android Auto/Alexa support, and a variety of trim color and trim choices that are available through Lamborghini's Ad Personam program. 
---