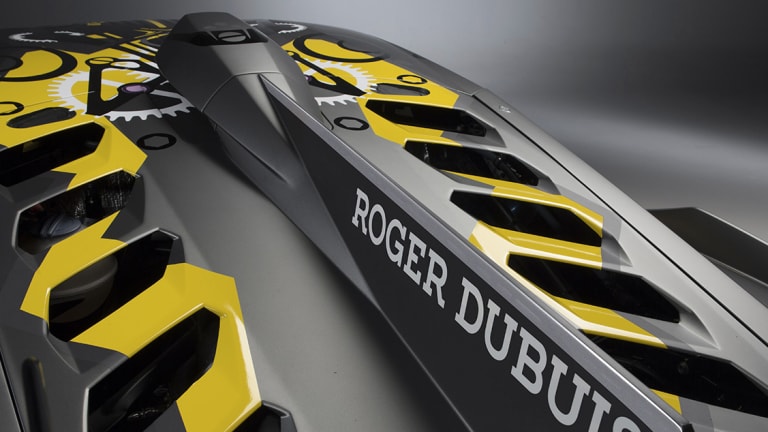 Lamborghini's Huracán Super Trofeo EVO has arrived and it's one angry looking track monster
Say hello to the most aggressively-styled Huracán to come out of Sant'Agata Bolognese.
You hear the term "track weapon" used quite frequently in racing circles, but when Lamborghini uses it you tend to see something that actually looks like some sort of vehicular weapon from the future. The new Huracán Super Trofeo Evo is definitely no exception with it aero-heavy bodykit that's ready for a Transformers movie.
Elements like the front diffuser are inspired by the Performante road car and delivers airflow to the rear wing to create downforce while an air scoop also helps to greatly improve aerodynamics. When attacking corners at high speeds, the shark fin comes into play to take an idea from their racing prototypes to help improve handling.
Other details include a three-disc clutch, an exclusive XTrac sequential gearbox, a MOTEC M182 control unit, Pirelli Tires, front and rear LED lighting, Bosch Motorsport ABS, and ten different settings to adjust the car for various weather and track conditions that can be easily accessed via the steering wheel.