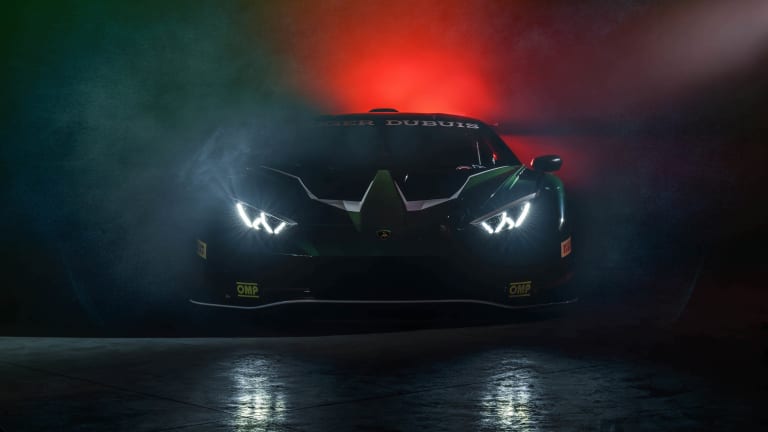 Lamborghini unveils the racing version of the Huracán STO
The Huracán GT3 EVO2 will make its debut at the 2023 Daytona 24 Hours.
Lamborghini is sending the Huracán STO on a mission to dominate the GT3 class with a racing version called the GT3 EVO2. Fully compliant to FIA 2022 technical regulations, the new race car has quite a few new features such as upgraded aerodynamics and a new intake system. Powered by a naturally aspirated V10 that delivers 640 hp in the road-going model, the engine implements ten electronically actuated throttle bodies to enhance efficiency and is fitted to the engine with just four screws to allow for easier maintenance. There are also extensive carbon fiber upgrades, improved rear wing adjustability, a redesigned roll cage, and an upgraded braking system.
The Huracán GT3 EVO will be available in the second half of 2022. Previous Huracán GT3 EVO models can be upgraded to the EVO2 spec through an evolution kit. 
---