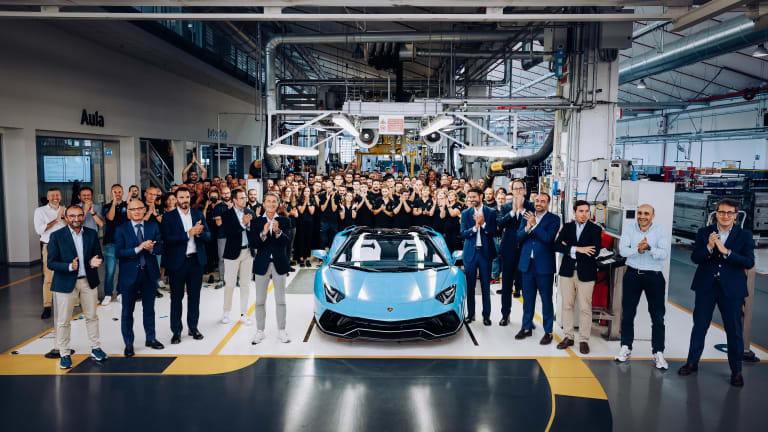 Lamborghini closes the book on the Aventador and the V12 as we know it
Don't worry, the V12 isn't going away...it's just going to be a little different.
The last Aventador LP 780-4 Ultimae Roadster has made its way out of Sant'Agata Bolognese, closing the book on another iconic bull from Lamborghini. The car will also be the last to be powered by a traditional, naturally-aspirated V12, which in its final form, delivers 700 hp at 8,250 rpm and can get the supercar from 0-62 in just 2.9 seconds while on its way to a top speed of 217 mph. 11,465 cars have been sold worldwide and the final car has been finished in a special light blue Ad Personam color and is going to a customer in Switzerland. 
---