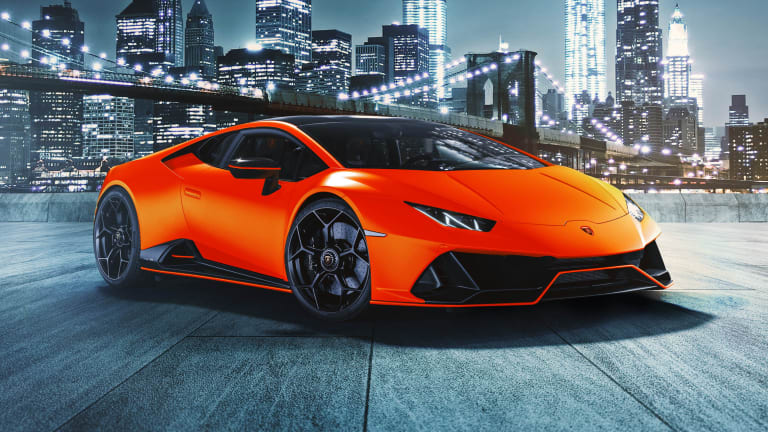 Lamborghini reveals the Huracán EVO Fluo Capsule
The V10 supercar gets a new collection of neon-colored exterior finishes.
The Lamborghini Huracán is getting a bold new collection of paint options with the launch of the Huracán EVO Fluo Capsule. The vibrant range comes in five options in a matte finish: Verde Shock (green), Arancio Livrea (orange), Celeste Fedra (blue), Arancio Dac (orange) and Giallo Clarus (yellow). They have also added a matte black finish to the mirrors, roof, front bumper, and side skirts for contrast and the interior is upholstered in all-black Alcantara or leather unicolor with an EVO sportivo trim.