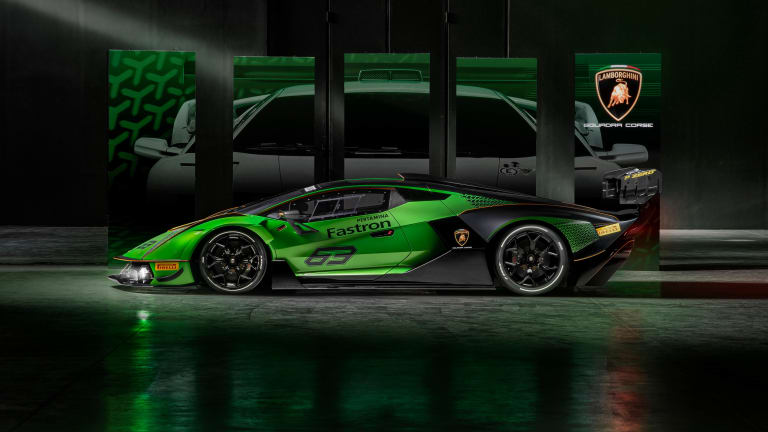 Lamborghini puts its most powerful V12 inside the track-only Essenza SCV12
The V12 produces over 830 hp.
Lamborghini is pushing its signature V12 to its highest limits ever with the track-only Essenza SCV12. With an engine that's rated to have over 830 hp, the SCV12 has the most powerful, naturally-aspirated V12 to be fitted in a Lamborghini vehicle ever and features racing-derived technologies such as Capristo exhaust pipes to reduce back pressure and it's equipped with an X-trac sequential six-speed gearbox that sends all that power to the rear tires. 
The Essenza SCV12 also features a next-generation carbon fiber monocoque chassis without an internal rollcage, a push-rod rear suspension, exclusive slick Pirelli tires on magnesium rims, and brake discs and calipers from Brembo. On the aerondynamics front, the car is said to have higher downforce levels than a GT3 car with enhancements that include a double air intake with a central rib, a front splitter with two lateral elements, and an adjustable double-profile rear wing. 
The Essenza SCV12 will be limited to 40 units and will include membership that brings owners exclusive access to some of the world's most famous race tracks as well as a storage service in a new hangar in Sant'Agata, Bolognese with app-accessible 24-hour surveillance.