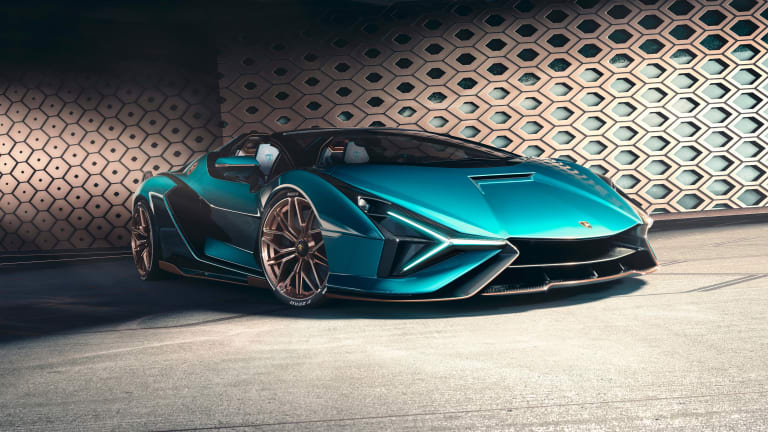 Lamborghini unveils its electrification plans
The company is set to debut its first all-electric model by the second half of the decade.
Lamborghini has detailed its electrification plans with a three phase roadmap that leads to the company's first-ever fully-electric model. Lamborghini ignited their electrification strategy with the Sián (above), which was its first model to feature hybrid technology. Before the company dives deeper into their electrified future, Lamborghini will reveal two new V12 models that pay tribute to its history as they begin their transition into hybrids by 2024. 
This strategy will involve the use of a number of new technologies such as lightweight carbon fiber to help reduce weight and during this transition the company hopes to cut emissions in half by 2025. This transition will also mark the largest investment in Lamborghini history with over 1.5 billion Euros to be spent over four years. All of these plans will culminate with their first fully-electric model, a fourth model that the company plans to situate at the very top of the segment. 
---