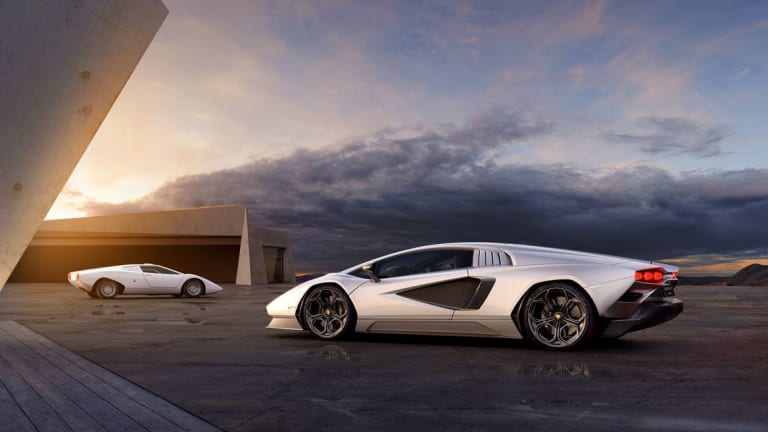 Lamborghini resurrects the Countach
The icon returns after 31 years.
Lamborghini owes its visual design language to one car, the Countach. This year, the company brings back the legendary nameplate with the Countach LPI 800-4. The new supercar continues the Countach legacy, drawing inspiration from the legendary lines of the 1970s icon. Powered by an 802 hp hybrid V12, the new Countach can get from 0-62 in 2.8 seconds and it will hit a top speed of 220 mph. Wrapped in a lightweight carbon fiber body, the exterior can be spec'd with a number of heritage colors such as Impact White or Verde Mexico and the interior is a modernized version of the original with geometric stitching details, a photochromic roof, and 3D-printed air vents.
Only 112 Countach LPI 800-4s will be produced and will reach customers in early 2022.
---
lamborghini.com