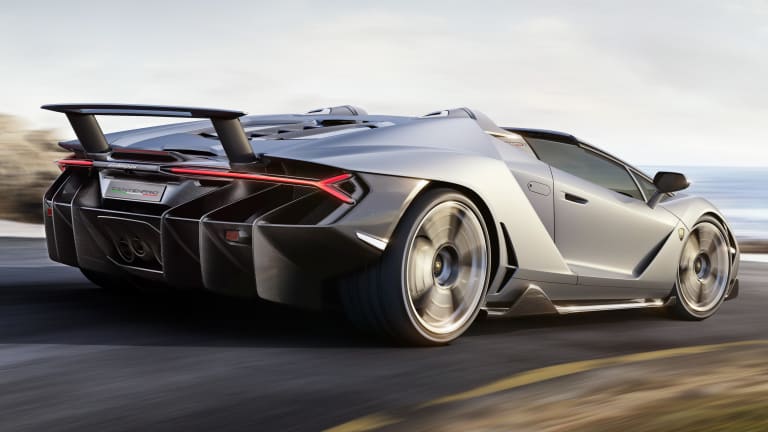 Lamborghini's Centenario Roadster lets you enjoy the soundtrack of a 770-hp V12
Lamborghini wasn't about to let Aston Martin have all the fun.
Looks like Pebble Beach has become a war of open-top cars as Lamborghini steps up to the plate with its limited edition Centenario Roadster. Making its debut at the Quail Motorsports Gathering, the limited edition hypercar loses its roof to give you a front row seat to the body shaking sounds of that thunderous 770-hp V-12 engine. 
The car joins the hard-top model and just like that version this will also be a one-off limited edition. Only 20 cars will be made and we imagine they'll be sold pretty quickly, if they're not all already spoken for. 
€2,000,000 ($2.2 million),