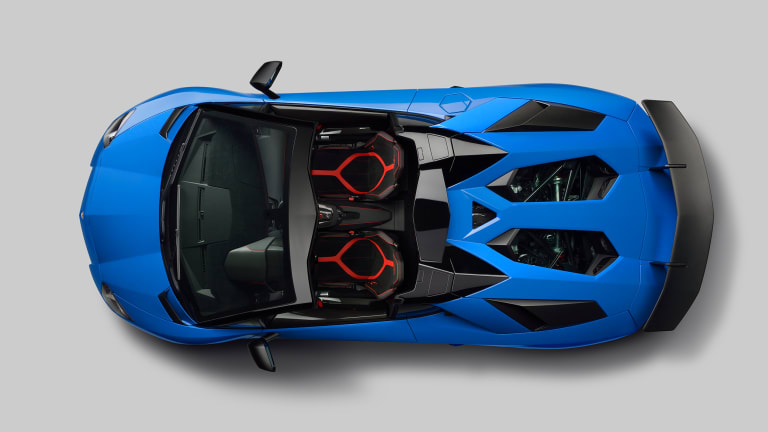 Lamborghini's 217 mph drop-top, the Aventador LP 750-4 SV Roadster
2-1-7 miles per hour.
How much crazier could the Aventador possibly get? How about you chop the top off and give it the Superveloce treatment? That's what Lamborghini is doing with their latest hypercar, the Aventador LP 750-4 SV Roadster. The car is powered by a monster V12 that will rocket you from 0-62 in just 2.9 seconds and will hit a top speed of 217 mph. 
Achieving that type of speed and performance is no simple feat. The new Aventador Roadster features a carbon monocoque, magneto-rheological dampers, and its full of lightweight materials to help make this cars one of the fastest open-top cars in the world. What makes this car really special is that it is the first roof-less Lamborghini to bear the Superveloce (SV) name and will be limited to just 500 examples worldwide.