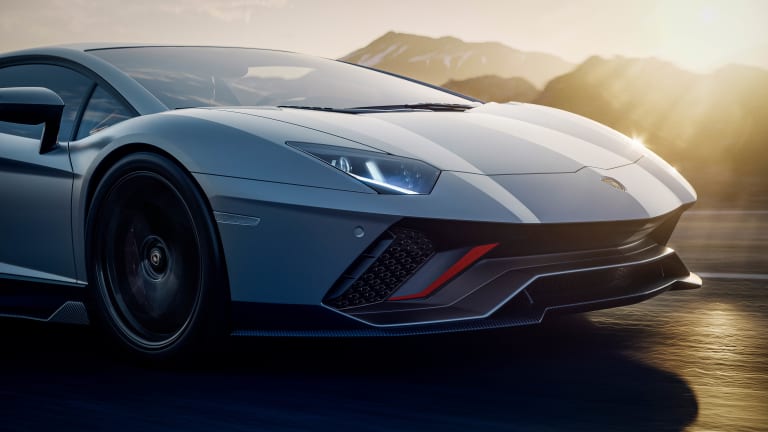 Lamborghini unveils the final Aventador
The LP 780-4 Ultimae is the Aventador in its purest form.
Lamborghini has unveiled the last Aventador with the limited-edition LP 780-4 Ultimae. The supercar combines the performance of the SVJ with what the company says is the definitive Aventador design. Powered by their iconic, naturally aspirated 6.5L V12, the engine produces 769 hp and 531 lb-ft of torque, allowing for a 0-62 time of 2.8 seconds and a top speed of 220 mph in the coupe variant. This is also complemented with a permanent all-wheel-drive system and four-wheel steering, optimizing grip, stability, and handling. 
Aesthetically, the Ultimate has a more refined look, focusing on the Aventador's signature design elements while also enhancing the car's aerodynamics for maximum airflow. Available in a Coupe or Roadster, the Ultimae will be offered with a new selection of color options such as a two-tone, grey-on-grey spec with red Rosso Mimir accents (top) and the interior can be finished in a wide selection of options through Lamborghini Ad Personam. 
---