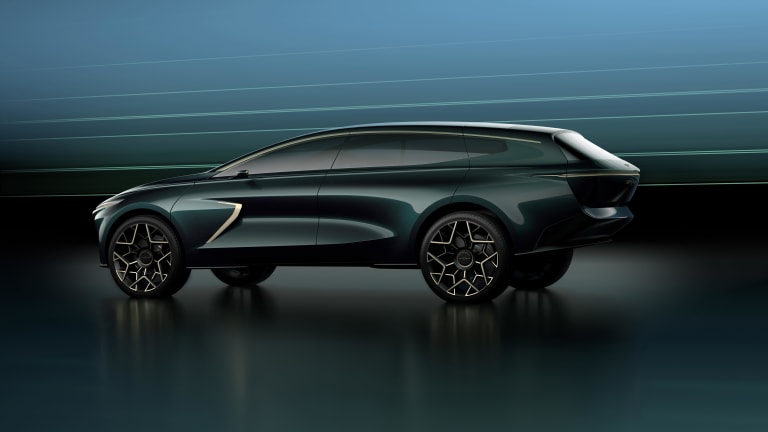 Lagonda reveals its All-Terrain Concept
Production for their first model will begin in 2022.
The production version of Lagonda's All-Terrain Concept is still a ways away, but this week the company offered up a better look at their plans with a full reveal of the all-electric SUV. Inspired by super yachts, the concept's interior greets passengers with a rear-hinged door that opens to reveal a spacious, limousine-style cabin with reclining rear seats and front seats that can rotate to face the rear when autonomous driving is enabled. 
Comfort and luxury inform the SUV's color and material choices, which Aston Martin says "should feel like a seamless transition between the vehicle and the owner's home." Rather than place all their focus on traditional luxury elements like wood and leather, Lagonda looked to natural materials such as cashmere to rethink the core idea of how luxury is presented through the lens of an automobile. 
As with any high-end luxury car, it's all about the details and in this concept there are quite a few to note. One of these is how the key is used. Though many automakers are looking to remove the key altogether, Lagonda has turned the key into a centerpiece in the vehicle with a surface that uses electromagnets that not only secures the key, but allows it to float above the surface. 
The production version of the All-Terrain will leave the assembly line in 2022, where it will be built at their 'Home of Electrification' in St Athan, Wales.