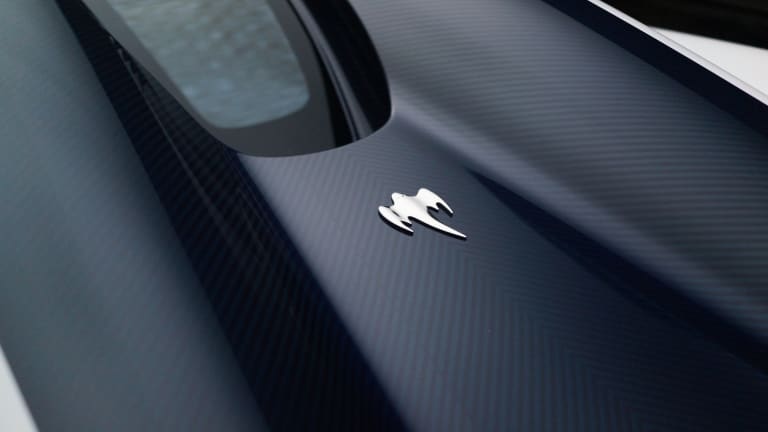 The final Koenigsegg Regera delivered to North America gets dressed up in blue carbon fiber
Sweden's latest ghost was specified in a two tone combination of white and exposed blue carbon fiber.
The final Koenigsegg Regera megacar has landed in North America with a jaw-dropping spec that is sure to be one of the most memorable models of the 80 units produced worldwide. Nicknamed "Casper" and part of the MAP277 collection curated by Ancillary Studios, this Regera wears a two-tone finish that combines a white exterior with blue flecks and a deep blue exposed carbon fiber and is the only Regera with blue carbon fiber wheels. Using what the company calls a "Direct Drive" transmission, the single-gear setup combined with the 1,500 hp hybrid V8 gives it wormhole-opening power that translates into a 0-62 time of 2.8 seconds and an electronically limited top speed of 251 mph. 
80 Regeras have been produced worldwide and 39 of them are located in North America. The entire allocation has been sold. 
---