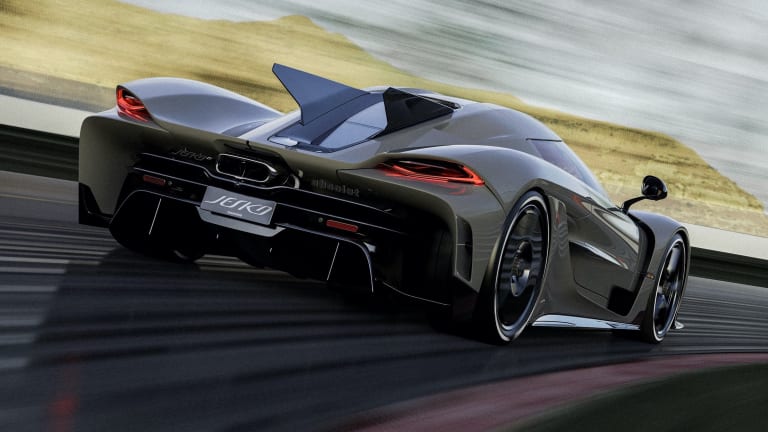 The Jesko Absolut is the fastest Koenigsegg ever made
The hypercar will be powered by a 1600-hp twin-turbo V8.
Koenigsegg has proven that it can build the fastest cars on the planet and now it plans to stop chasing speed records with the Jesko Absolut, the fastest Koenigsegg ever built. Powered by a 1,600 hp twin-turbo V8, the fighter jet-inspired hypercar is designed to efficiently cut through the air at gloriously high speeds, figures that have yet to be revealed but according to the company's math and simulations, it will be "unbelievably fast." 
The engine will be matched with their proprietary nine-speed Light Speed Transmission that is capable of rapid gear changes through a predictive gear-change technology called Ultimate Power on Demand. Further enhancing its downforce and stability is an extended rear hood, covered rear wheels, a lowered ride height, and the elimination of the front wheel louvers  and the front hood closed air duct. And yes, you'll be able to remove the roof and stow it in the hood for the most ridiculous top-down, high-speed experience on the road today.