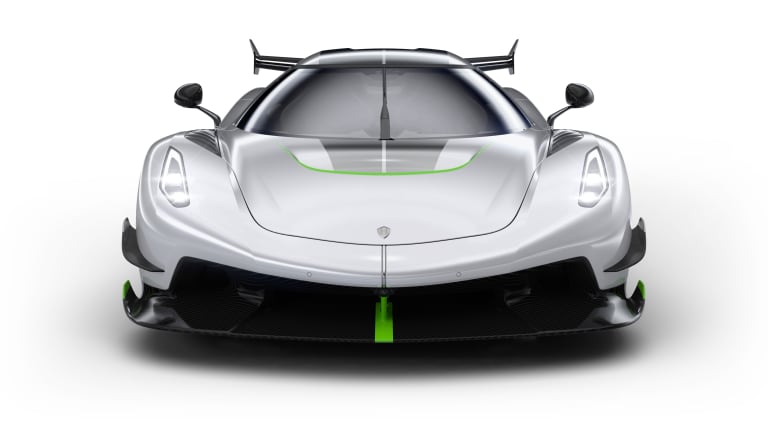 Koenigsegg reveals its new megacar, the Jesko
The car will produce 1,600 hp on E85 fuel.
Named after founder Christian von Koenigsegg's father, Jesko von Koenigsegg, the new megacar will be their most powerful yet with a re-designed 5.0L V8 that produces 1600 hp on E85 biofuel or 1280 hp on gasoline. It will feature a number of new developments that include the world's lightest V8 crankshaft, an all-new 9-speed multi-clutch transmission, 'UPOD' technology that instantly chooses the best gear for maximum acceleration, an all-new monocoque chassis, active rear steering, and an all-new rear wing, front splitter, and rear diffuser. 
Though it's a highly capable track-ready car, Koenigsegg wanted it to be equally as comfortable on the road with all the necessary conveniences. One of these necessities includes a door hinge has been redesigned for easier entry and exit and it also opens a bit more outward and upward to lower any chances of scraping high curbs. 
It will also have integrated sensors that stop the automated doors from opening when it detects an obstruction. The interior of the car can be outfitted in leather or Alcantara and Koenigsegg has developed a new SmartWheel that features two small touchscreens in the steering wheel that give you access to adjust audio, answer phone calls, adjust ride height, or enable cruise control.