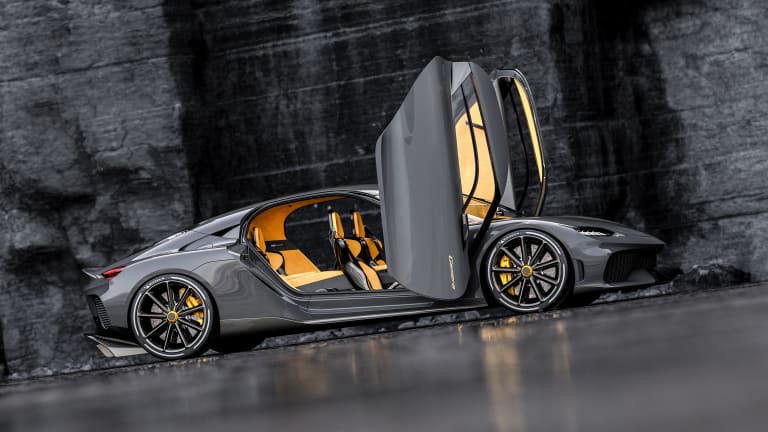 The Koenigsegg Gemera is the world's first Mega-GT
A hypercar with room for four.
Koenigsegg has revealed its first four-seater, a hypercar-level "Mega-GT" they're calling the Gemera. Designed to seat four adults comfortably, the Gemera is the company's most practical vehicle yet with all the range you could ever want in a grand tourer and everyday amenities like wireless chargers, CarPlay, a high-end audio system, memory foam heated seats, Wi-Fi, three climate zones, and there are even eight cupholders that can keep your drinks hot or cold. 
When it comes to power, the Gemera will produce a combined power output of 1700 hp through three electric motors and a 2.0L 3-cylinder twin-turbo Freevalve engine. All of this power will get the Gemera from 0-62 in 1.9 seconds and it can reach a top speed of 248 mph. As for efficiency, the car is a proper grand-tourer with a range of over 600 miles and it can travel up to 31 miles on electric power alone. 
The Gemera will be produced in a limited run of 300 cars.