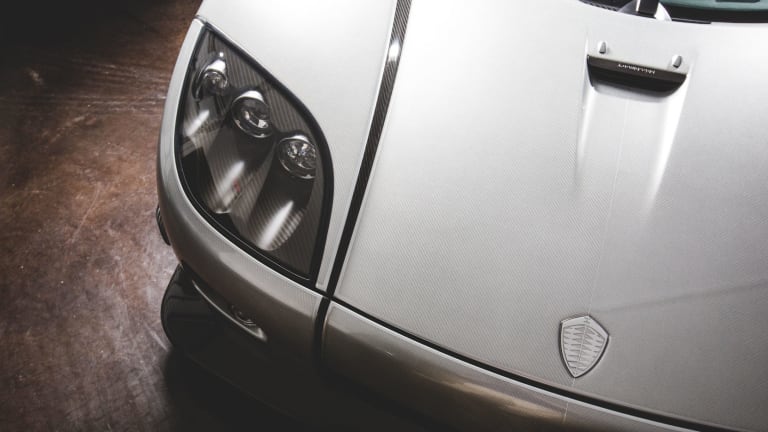 Floyd Mayweather is putting the ultra-rare Koenigsegg CCXR Trevita on sale
The car is one of 1 of 2 Trevitas in existence.
Purchased for a whopping $4.8 million dollars, the Koenigsegg CCXR Trevita was undoubtedly the crown jewel of Floyd Mayweather's fleet of Rolls Royces, Ferraris, and Bugattis. The car is one of two CCXRs built and is the only one of the two that is built for US use. The car is wrapped in an exposed carbon fiber body with a diamond weave, a finish that was unlike anything available at the time. 
Of course, this being a Koenigsegg it will come ready with plenty of power. The engine is a 4.8L V8 that produces a monstrous 1,108 hp and 797 lb-ft of torque. The engine is matched with an exclusive Xtrac Super Synchro paddle-shift 6-speed transverse gearbox that's coupled with a torque-sensitive limited-slip differential. 
Once you hit the pedal, the CCXR Trevita will rocket to a mind-numbing top speed of over 250 mph and a braking system that includes power-assisted carbon-ceramic disc brakes and F-1 spec ABS and traction control to give it incredible stopping power. The car only has 1,947 miles on the odometer and will be going on sale at Mecum's Monterey Auction this August.