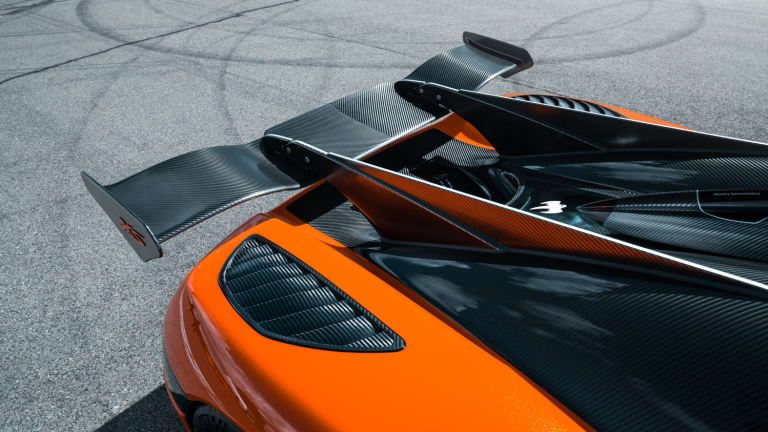 Koenigsegg is bringing a special Agera RS to America
The megacar builder reveals the first Agera RS for the United States.
It can be pretty difficult to capture the public's attention at Monterey Car Week. With all the rare specimens decorating the various events, it takes something pretty special to cause a stir. Koenigsegg should have no problem at all with what will be the first Agera RS in America. 
Badged the Agera XS, but request of the customer, the megacar is painted in what they're calling Karosserie Orange, a vibrant orange with a diamond-dust metallic effect and a carbon racing stripe through the center. It also boasts a custom aero kit and the largest rear wing of any Koenigsegg out there. 
Of course, you get the removable top for unrivaled open-air driving and that famous 5.0L V8 twin-turbo that launches its owners into the road equivalent of warp drive. The car is one of 25 Agera RS megacars and each and every single one is handcrafted in Ängelholm, Sweden.