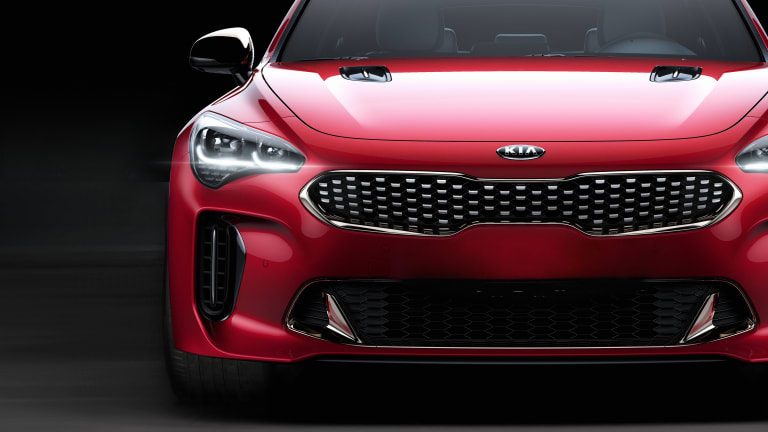 Kia's Stinger takes the brand into a new direction
A Kia fastback and twin-turbo engines?
Forget about the dancing hamsters and family haulers, Kia is revealing its first performance car and by the looks of things, they're about to have a major hit on their hands. Called the Stinger, the four-door sports car is aimed at rivals like the Audi A4, Infiniti Q50, Lexus IS, and the BMW 4 Series Gran Coupe. As you can see, the car has definitely got some presence and is longer and wider than the competition and even has a longer wheelbase than the Mercedes CLS. 
The car will be offered in all or rear-wheel-drive configurations and will launch with two engines: a standard 2.0L turbocharged four-cylinder and a 3.3L twin-turbo V6. The 2.0L four will produce 255-hp and the V6 will put down 365-hp. A 0-62 time of 5.1 seconds and a top speed of 167-mph is being targeted in the V6 model. 
The spacious interior will be lined in Nappa leather and will host a variety of technology and safety systems. This will include assistance systems that fight distracted and drowsy driving, forward collision assistance with autonomous emergency braking, and technologies like a Heads Up Display, wireless charging, and sound systems that boast amplifiers and optional under-seat mounted subwoofers.