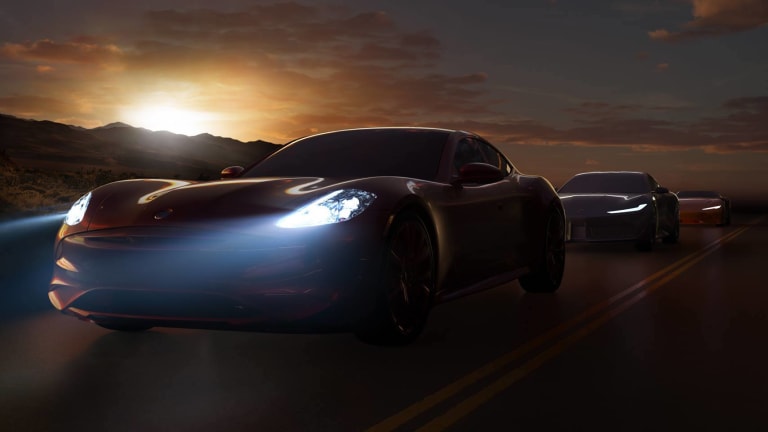 Karma reveals an all-new Revero and two Pininfarina-designed concepts
The automaker gets ready for the future with the help of one of the most prestigious design studios in the world.
Karma Automotive revealed two new models that offer a look at the company's plans for the future and the latest update to its core model, the Revero. The all-new Revero GT keeps the shapely contours of the original while updating the front end with an all-new grille that ditches the polarizing, Fisker-penned design.
The biggest update is the car's powertrain, which now uses BMW's TwinPower Turbo three-cylinder in-line engine that is coupled with an electric motor to help the Karma GT produce 535 hp, 550 lb-ft of torque and a 0-60 time of 4.5 seconds. The sleek four-door will be able to travel up to 80 miles on an electric charge and has an extended range of 360 miles when used with the gas-powered engine. 
Karma also revealed two new models that are the result of their new partnership with Pininfarina: the Karma Pininfarina GT and the Vision Car. The Pininfarina GT is a production-ready coupe that features the same powertrain as the Karma GT while the Vision Car is further look into the future with its roadster-style design.